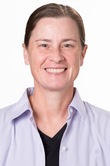 Bean was named head coach by VCU Director of Athletics and Vice President Ed McLaughlin in January 2017 and enters her second season at the helm.
In her first season as head coach at VCU in 2017, she led VCU to a 14-6 overall record, the second most wins in a single season in program history. Bean also guided the Rams to a 6-2 record in the Atlantic 10 and a tie for second place, the highest conference finish and most conference wins for VCU since joining the A-10 in 2012-13. Under her guidance, Emily McNamara broke the program record for goals in a season with 21 and VCU had six players honored with postseason awards by the A-10. VCU was also named an NFHCA All-Academic Squad.
Bean joined VCU after a successful nine-year stint as the head coach at Saint Francis (Pa.) from 2008-16. Prior to guiding the Red Flash, Bean also served as the head coach at Rhode Island from 2002-07 and at New Brunswick from 1995-00.
Bean has been a four-time finalist for national Coach of the Year awards and has won seven conference Coach of the Year honors. She has also coached in the USA Field Hockey system, coaching various teams at the National Future Championship in addition to serving as a head coach i the Junior Regional High Performance Program.
Under her tutelage, the Red Flash won at least 10 games each of the last three seasons, advancing to the Atlantic 10 Tournament twice in those years. With the Red Flash, Bean was also named the A-10 Coach of the Year in 2014 and the Northeast Conference Coach of the Year in 2012.
Saint Francis finished 11-9 in 2016. Bean's 2016 team also boasted two First Team All-Atlantic 10 selections, one second team choice and two All-Atlantic 10 Rookie selections.
Bean successfully guided the Red Flash from the Northeast Conference into the competitive Atlantic 10 in 2013 and never posted a losing season during her team's four years in the A-10. The Red Flash finished 10-7 in 2015, 14-3 in 2014 and 8-8 in 2013.
Off the field, Bean was selected as the inaugural USA Field Hockey Humanitarian Award recipient this past fall. She was given the award for the compassion and dedication she showed to her senior student-athlete, Kelly Quealy, through her battle with cancer. The award is given to someone whose actions and kindness have positively impacted and inspired those in his or her community.
Prior to her time at Saint Francis and Rhode Island, Bean was an assistant coach at Boston College. At BC, she coached five NFHCA Regional All-Americans, one NFHCA National All-American, 10 Big East Conference All-Stars, one Big East Defensive Player of the Year, one Big East Goalkeeper of the Year and one USA senior national team member in two seasons.
She joined the Eagles after five seasons as head coach at New Brunswick. At New Brunswick, she compiled a 65-15-7 record and earned four Atlantic University Athletic Association Coach of the Year awards (1995, '96, '97 and '99). Bean was also a finalist for National Coach of the Year honors in each of those four seasons. During her tenure at UNB, she recruited and developed the first CIAU Top-10 National Academic All-Canadian honoree in the history of UNB athletics.
At New Brunswick, Bean coached 18 CIAU Field Hockey all-Canadians, three national Player of the Year honorees, 26 Conference All-Stars and 24 Academic All-Canadians. Her teams won the conference title five consecutive years under her tutalege. In two of those seasons, her teams reached the national semifinals.
Bean earned her bachelor's degree in physical and health education at Laurentian University in Sudbury, Ontario, Canada, graduating with honors in 1993. She played field hockey at Laurentian for four years (1989-92), and earned all-conference honors in 1992 from the Ontario Women's Inter-University Athletic Association. In 1993, Bean moved on to graduate school at the University of New Brunswick, playing her last season in a Varsity Reds uniform. She earned AUA All-Conference Honors, CIAU All-Canadian Honors and CIAU Academic All-Canadian Honors in her senior season.
Bean has been a Level 3 certified field hockey coach since 1994, graduated from the NCAA women's coaching academy in 2005 and completed the NCAA Women's Coaching Academy Dimension 2 Program in 2010.